This site documents the restoration process of the Renault Dauphine I purchased on April 27, 2011.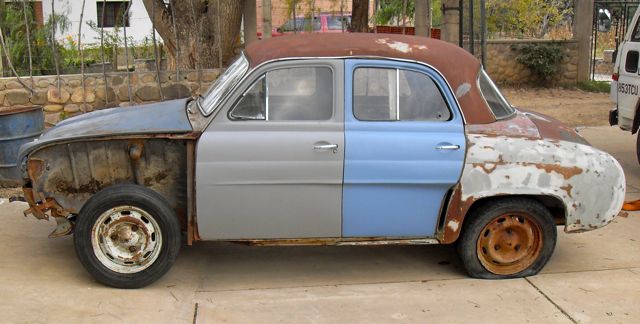 This car was originally imported from France. According to the body shop where I bought it, they have had it more than 20 years. In theory the engine was completely rebuilt before they received it and has less than 5 miles on it. After taking it apart I think it could have been 20 or so, but very few. There was quite a bit of soot on the pistons and valves, but it had a VW carburetor on it that may have made it run rich.

It has now been more than 6 ½ years of off-and-on work while also building the Mini, but it is coming close to the finish line.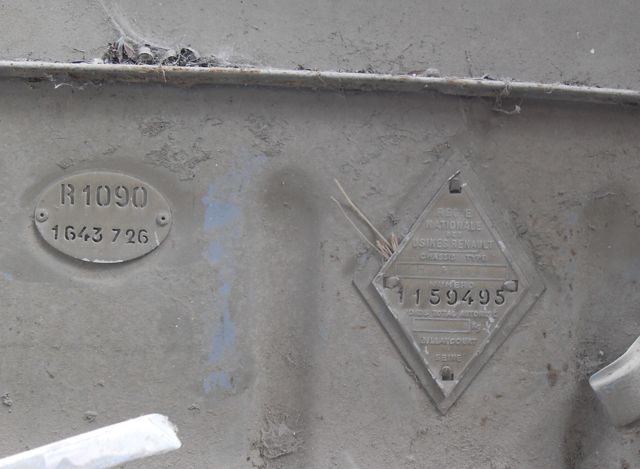 Locally they call this a Renault Gordini, but it was not to the Gordini model (which was produced later), but one of a few "luxury" models produced as an "Ondine" in 1961 and 1962 in France. From the chassis number, the 4 speed transmission and the reclining seat (available only in 1962) I've identified it as a 1962.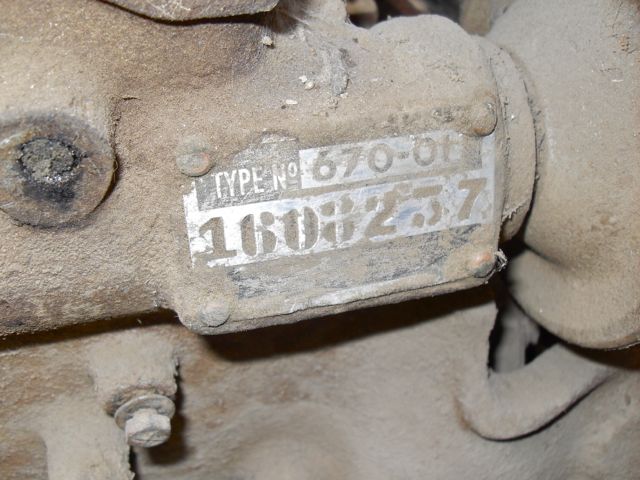 The engine appears to be original, but has been welded. I'm not sure if it froze or was damaged by over torquing the head (or double gasket), but I have had it welded properly and have gotten a replacement cylinder sleeve and new rings from Argentina.
It was not part of my original plan to have two projects running at once, so I've taken this home where I will play with it when I get a chance or am waiting on parts for the
Mini
. With it at home (in Tarija) I was able to do things as time permitted. At this point I've rebuilt and installed the engine, transmission, differential, suspension and rear brakes, as well as polished the stainless trim for the front and rear windshields. We have also replaced the rusty frame and floor panels. It is now painted and I will start the reassembly.
The replacement seats are now re-upholstered, the body shop has finished their basic work. Once I finish the brakes, wiring, and upholstery they will polish and put on the remaining trim.
If you have come here directly, you might want to check out the restoration of my
1960 Corvair
, or some of my
other projects
over the years.
You might also want to check out my business site:
Widman International SRL
.