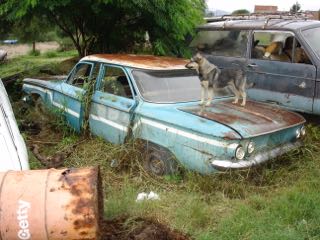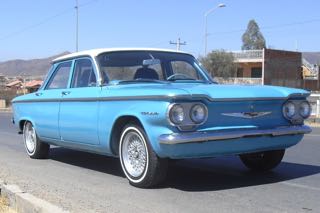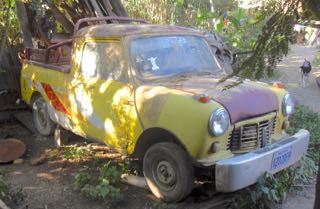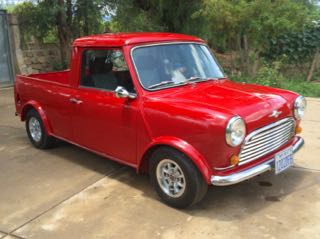 Camioneta
Morris Mini del año 1975
, fabricada en Inglaterra que compré en Marzo del 2011 y actualmente estoy restaurando. Esta camioneta no será muy original cuando termino. Estoy colocando un motor de 1300cc, transmisión automática, frenos a disco, aros minator, bucheros e otras cosas especiales.
Clic aquí para ver el proceso.
Clic aquí para las fotos Antes y Después.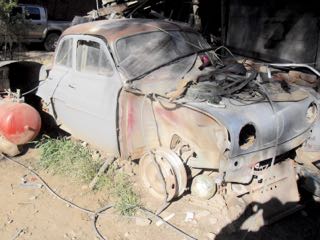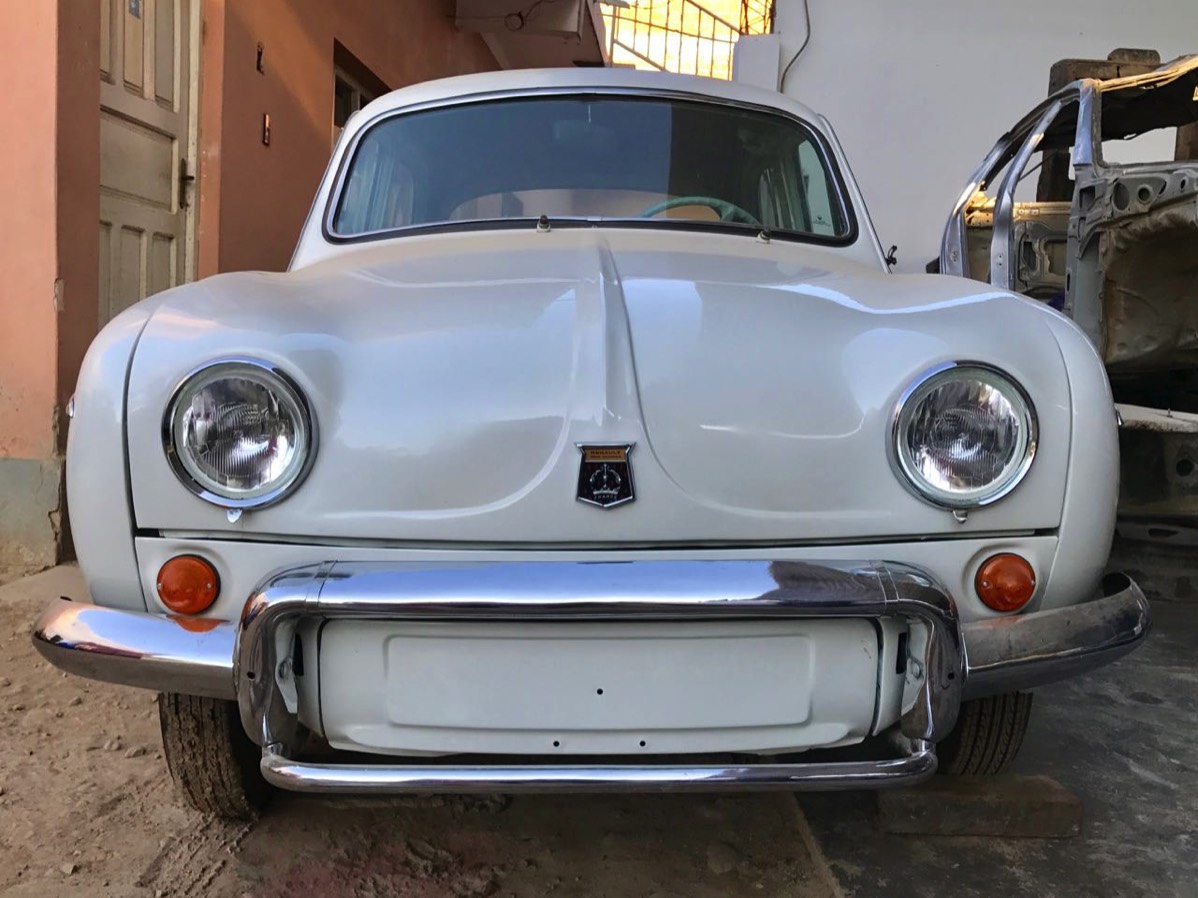 1962 Renault Dauphine Ondine
, built in France, that I bought in April of 2011 to restore in what is left of my spare time. My plan is for this to be very much "stock", or original, although many parts will made in Argentina for the Gordini they sold.
Click here to follow the progress.

Un
Renault Dauphine Ondine
, fabricado en Francia en 1962 que compré en Abril del 2011 para restaurar en lo que queda de mi tiempo libre. Cuando lo termino, quedará casi como de fábrica, solo que muchos repuestos serán del Gordini Argentino.
Clic aquí para seguir el progreso.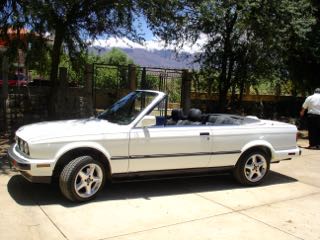 1988 BMW 325ic
, made in Germany, that I bought in 1996 and brought to Bolivia a couple of years later. I've never let this car get to where it needed major restoration, changing the top and then the leather upholstery several years ago. Here is its refreshing of the body and top. This car is my wife's daily driver when we are in Tarija. This car is completely stock except the radio.
Click here for the pictures of its refresh.

BMW 325ic
Alemán del año 1988 que compré en el año 1996 y traje a Bolivia dos años después. Nunca deje que este auto sufre, cambiando el techo y cuero unos años atrás. En el 2010 decidí refrescarlo, pintántolo y retocando lo que necesitaba. El motor y la transmisión son originales, sin tocar. Es el auto que maneja mi esposa cuando estamos en Tarija. Este auto es completamente como de fábrica con excepción de la radio.
Clic aquí para ver los detalles.
I do not restore cars for sale or profit. This is my hobby.

My business is Widman International SRL in Bolivia. We import and distribute top quality oils and filters for the automotive, agricultural and industrial needs of Bolivia. I travel around the country educating people on maintenance. and offer the latest solutions to their problems.
No restauro autos para la venta ni para ganancia. Esto es un pasa-tiempos para mi.

Mi trabajo en Widman International SRL en Bolivia. Importamos y distribuimos lubricantes y filtros de máxima calidad para el sector automotriz, industrial y agrícola en Bolivia. Viajó por todo el país para educar la gente en mantenimiento y ofrecer las soluciones de última tecnología.